These are my small living room design rules.
Compact living spaces have to work really hard: they're often the heart of the home, but their limited size can mean that anyone looking for small living room ideas is limited on choice of decor opportunities.
Below, I list out the rules I swear by when designing small living rooms, from choosing the right furniture to living room styling.
1. Play with organic shapes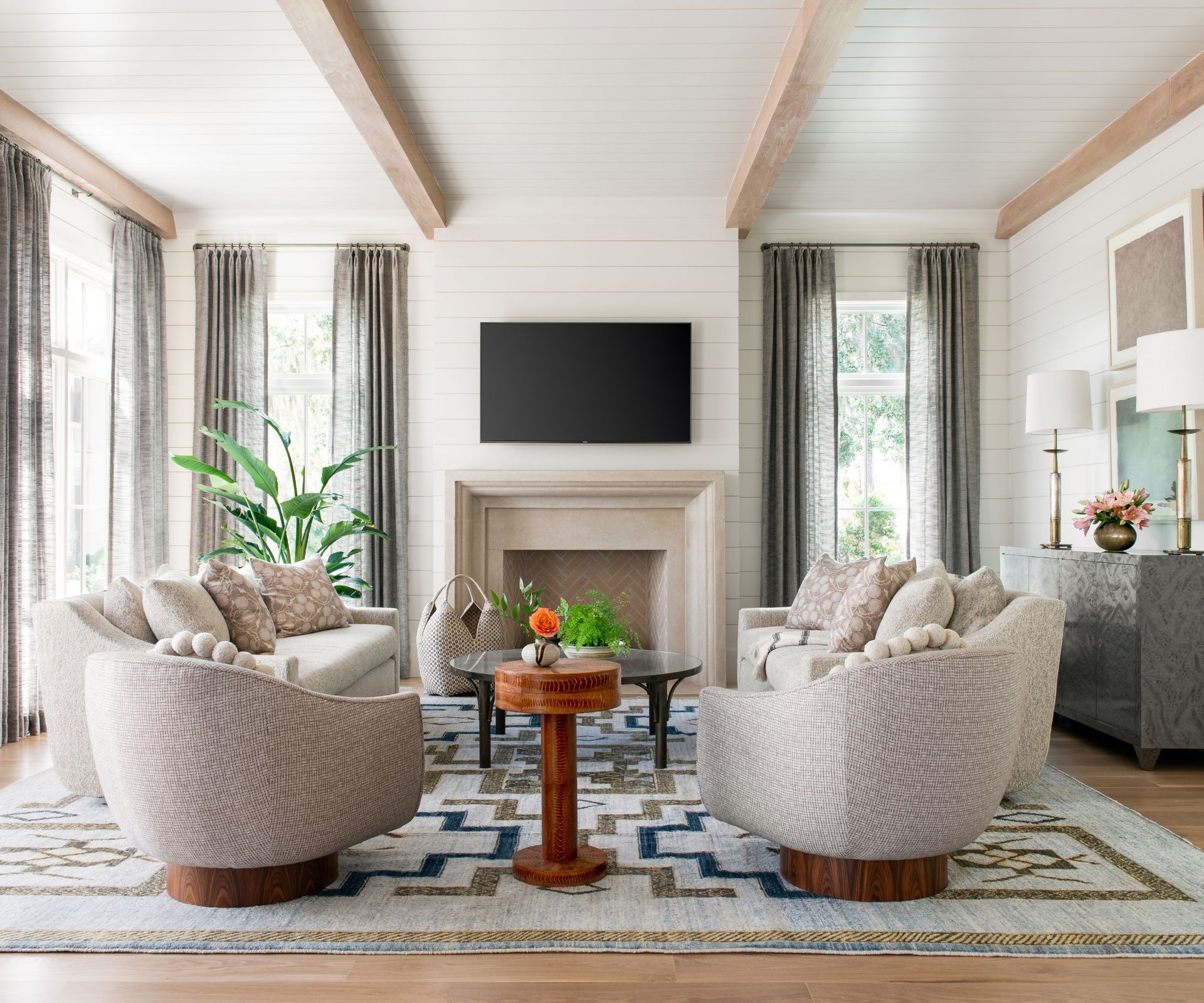 Incorporating organically shaped furniture with natural, flowing lines creates interest in the space that takes the focus away from the room's size. It serves both as a clever distraction and an invitation to get creative with your space.
This can help you when you are looking to buy the right couch for a small living room.
2. Soften up the edges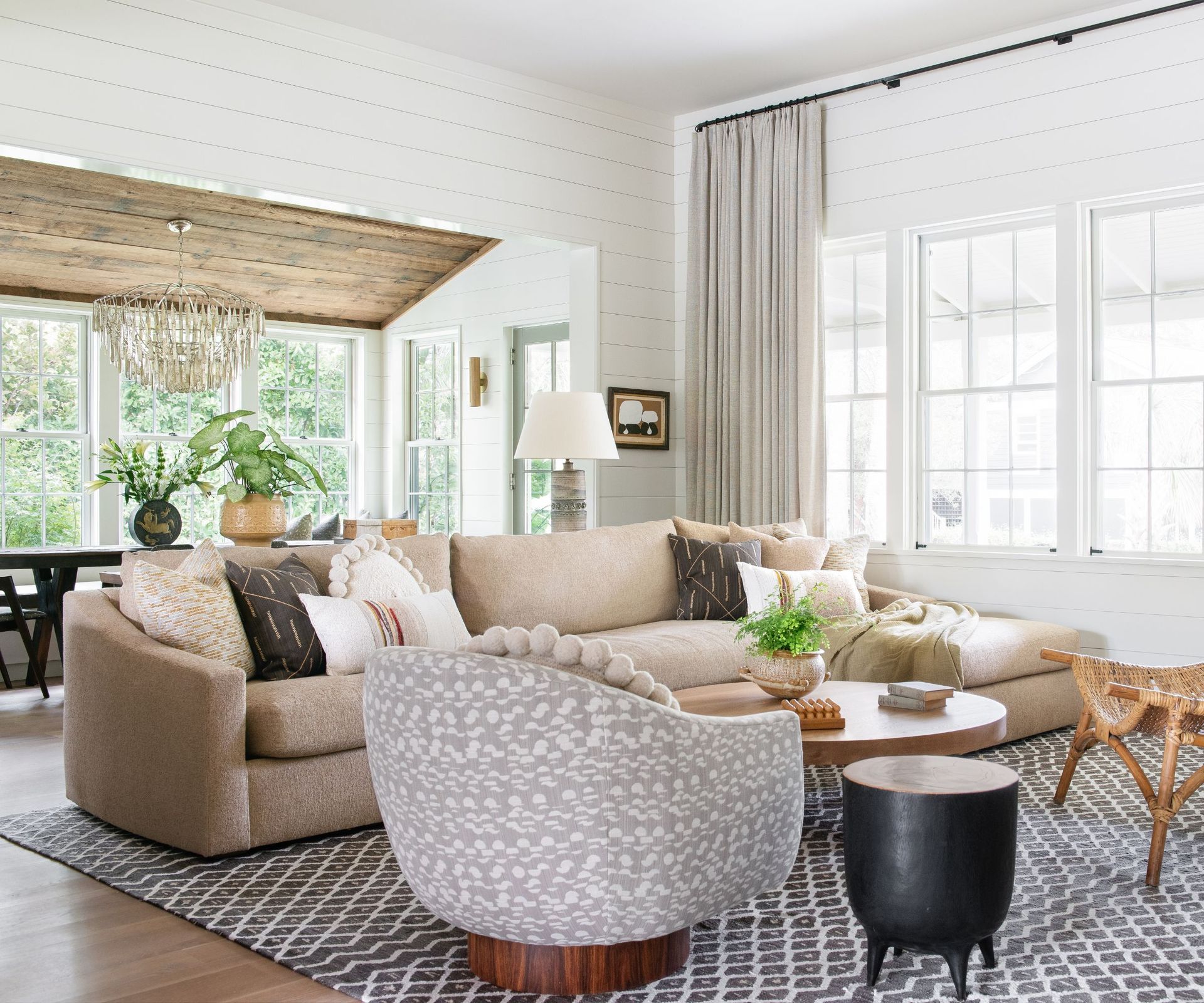 Furniture with softer lines on upholstery is like a friendly invitation to move about. Using curves in interior design creates more space to walk around, so you're not constantly bumping into hard corners.
3. Blend wall and trim colors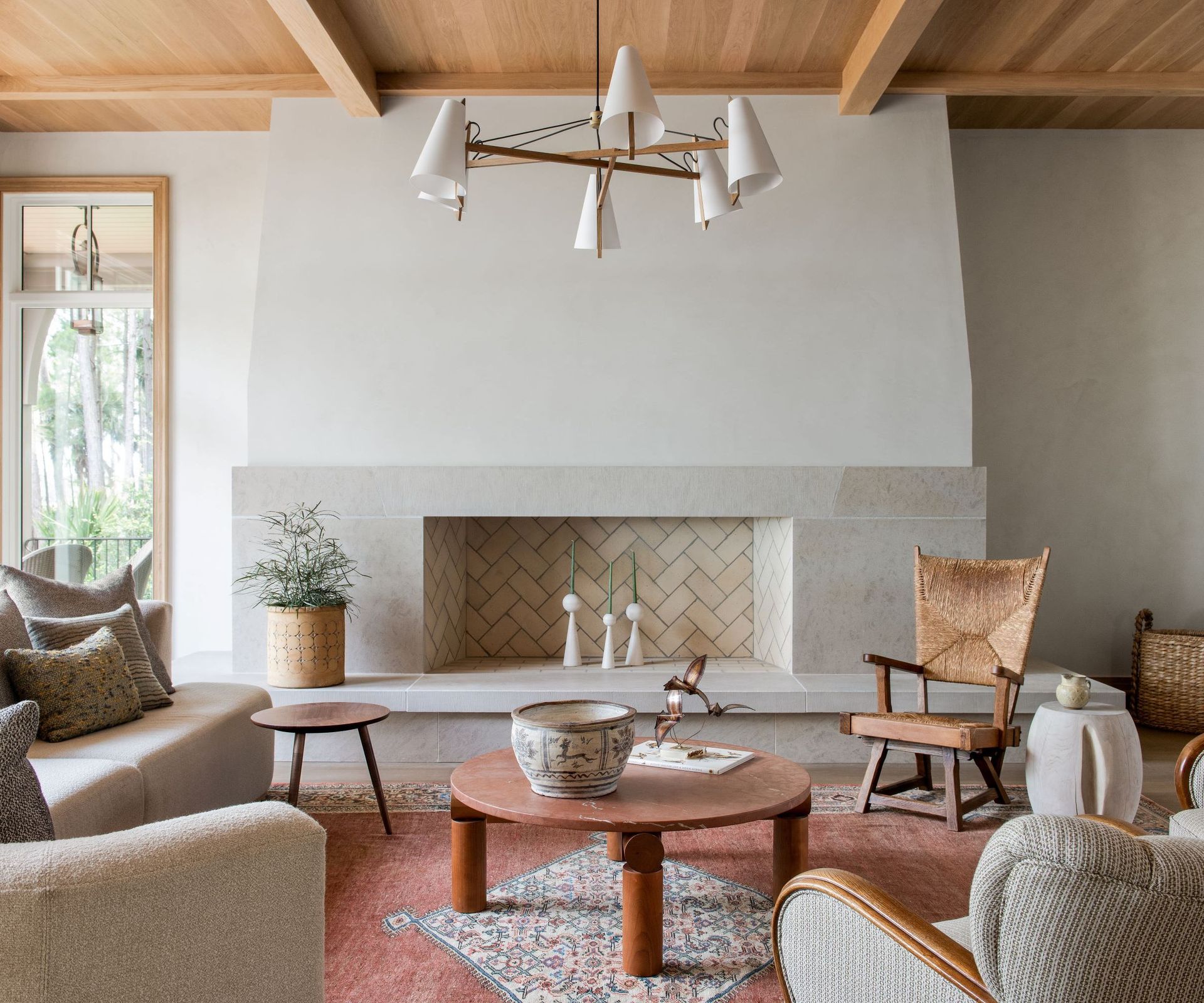 Should your trim match your wall color? Yes – painting walls and trim in the same color blurs boundaries, creating better flow. This trick makes the room feel more open and less dimensional.
4. Infuse natural light with sheer treatments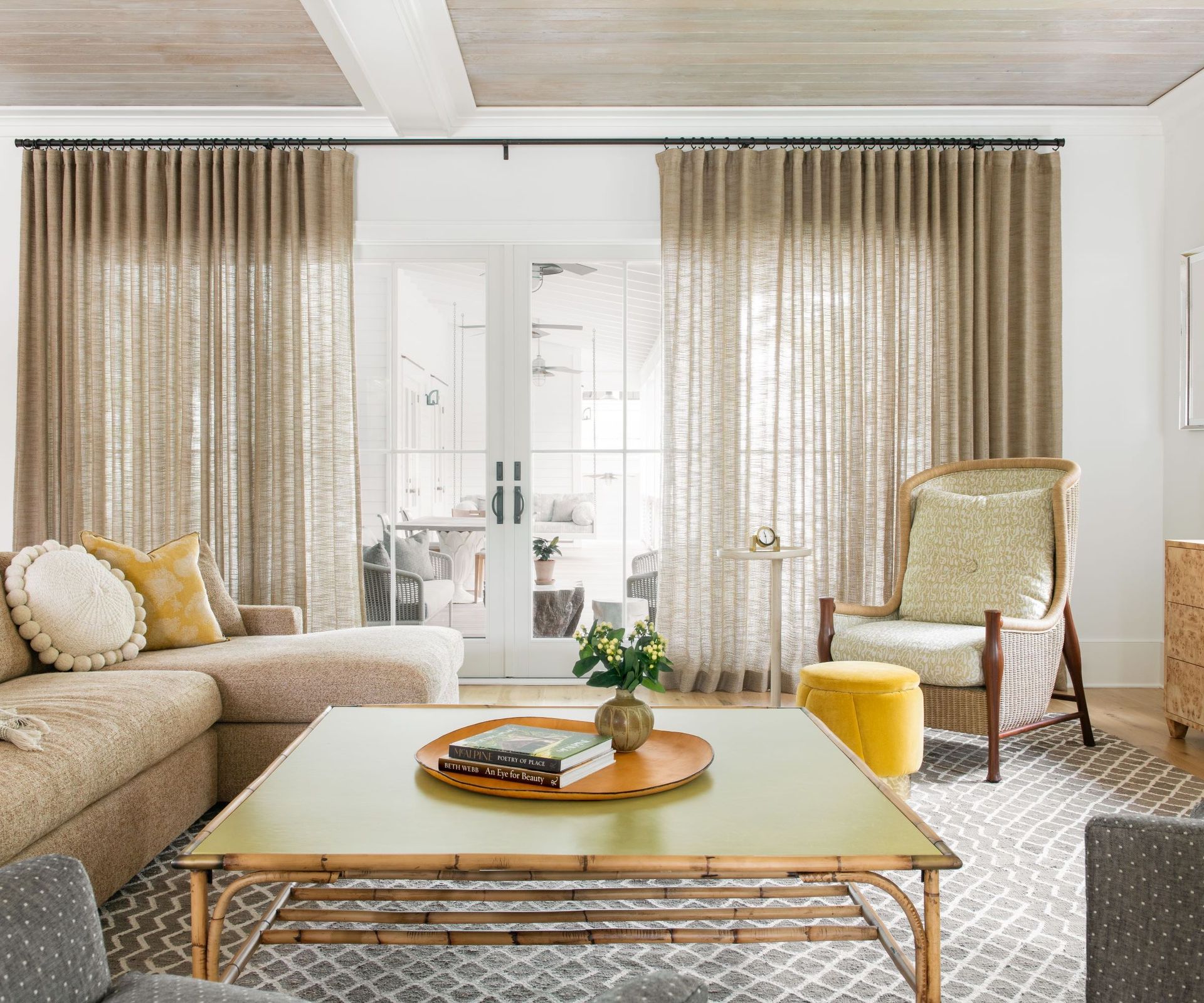 Sheer window treatments invite ample light into the space and the sheer quality of the fabric lends a sense of airiness to the room, making tight spaces feel more relaxed and open.
5. Go for small scaled prints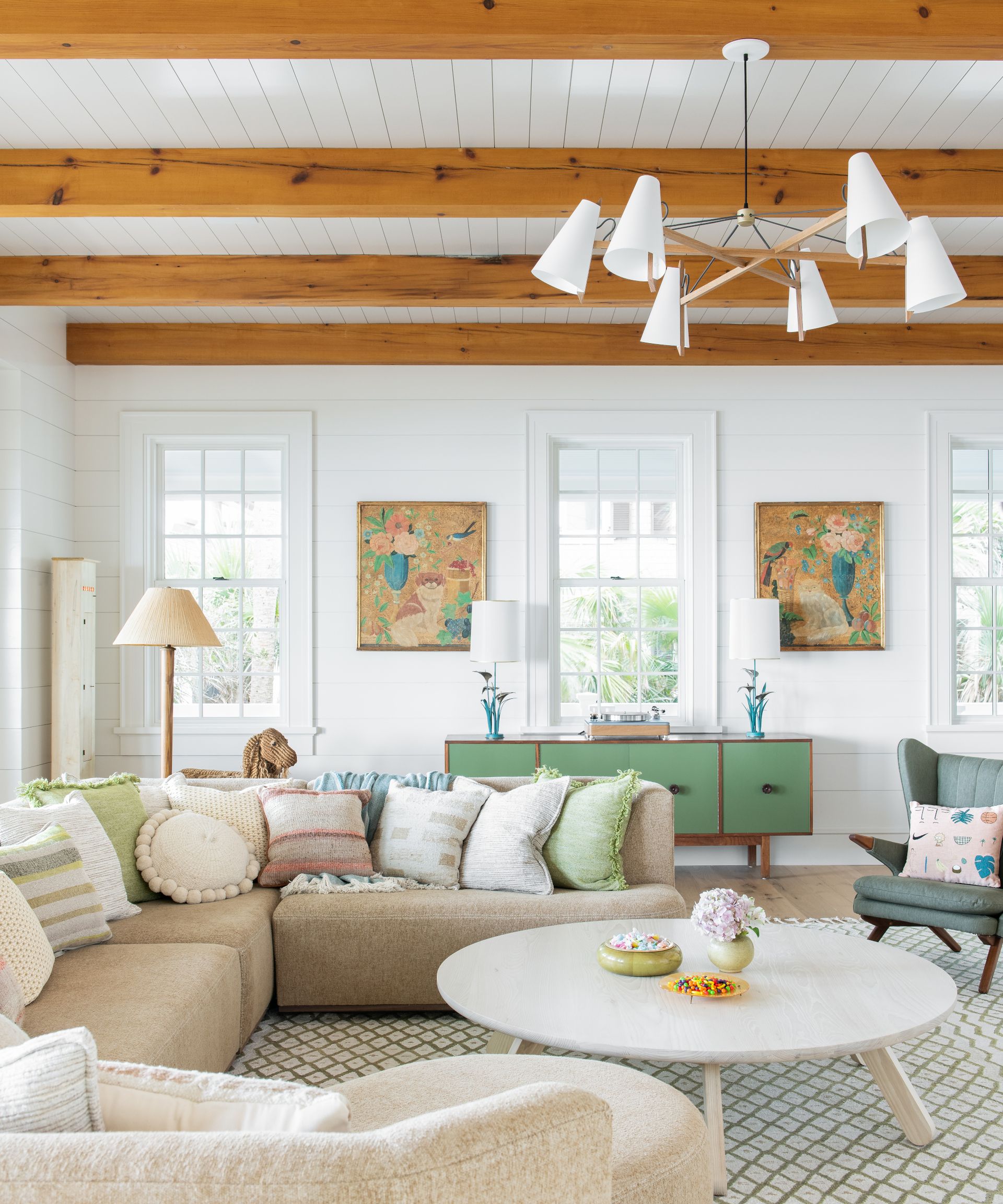 Be sure to avoid big bold prints on drapery or upholstery, as they can quickly overwhelm the space. Opt for small scale prints instead to create more depth.
6. Scale up the floorcovering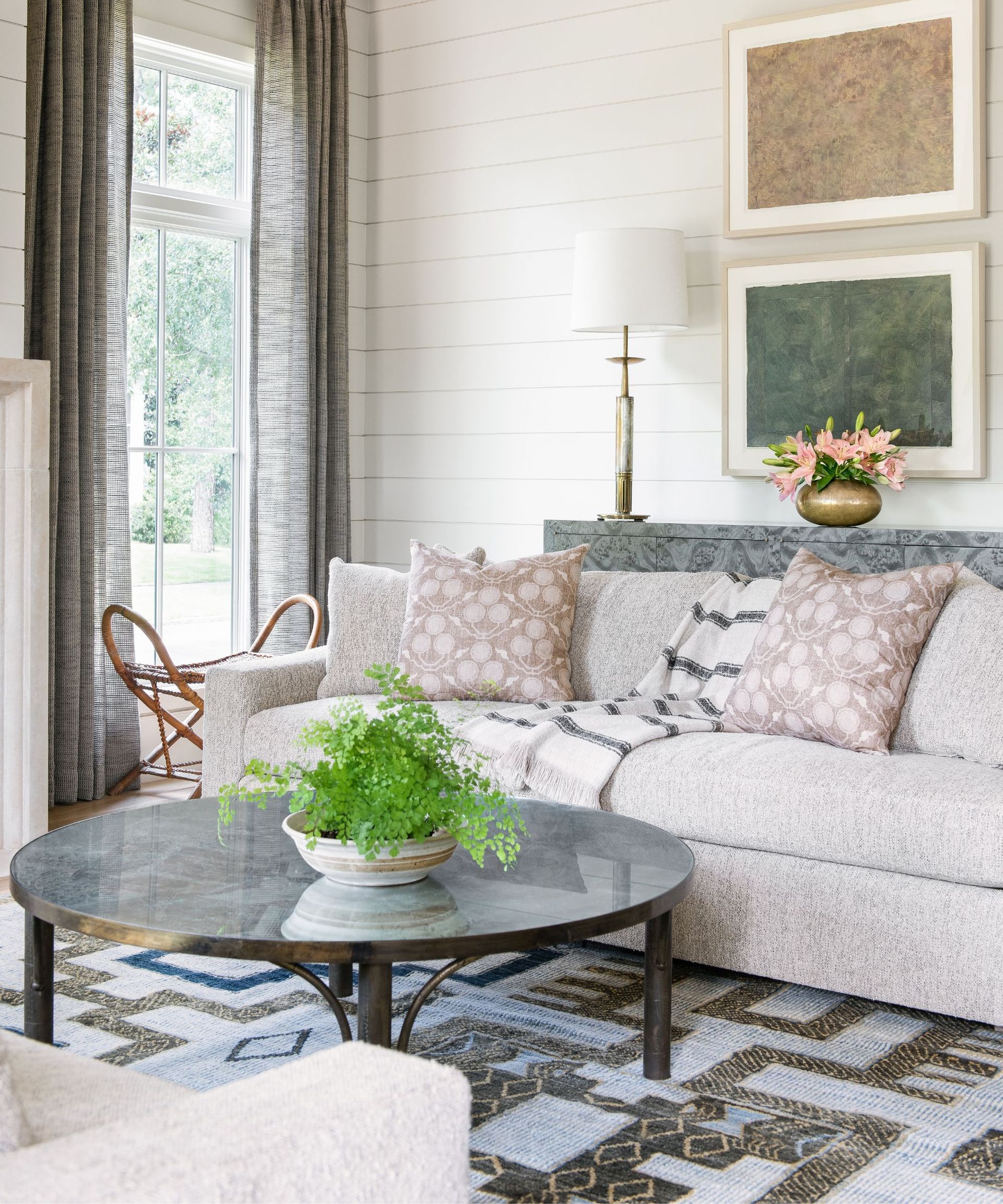 Choosing the ideal size area rug for a living room means opting for a generously sized rug that covers a significant portion of the floor. This enhances the room's overall composition and sense of spaciousness.
7. Embrace a floating layout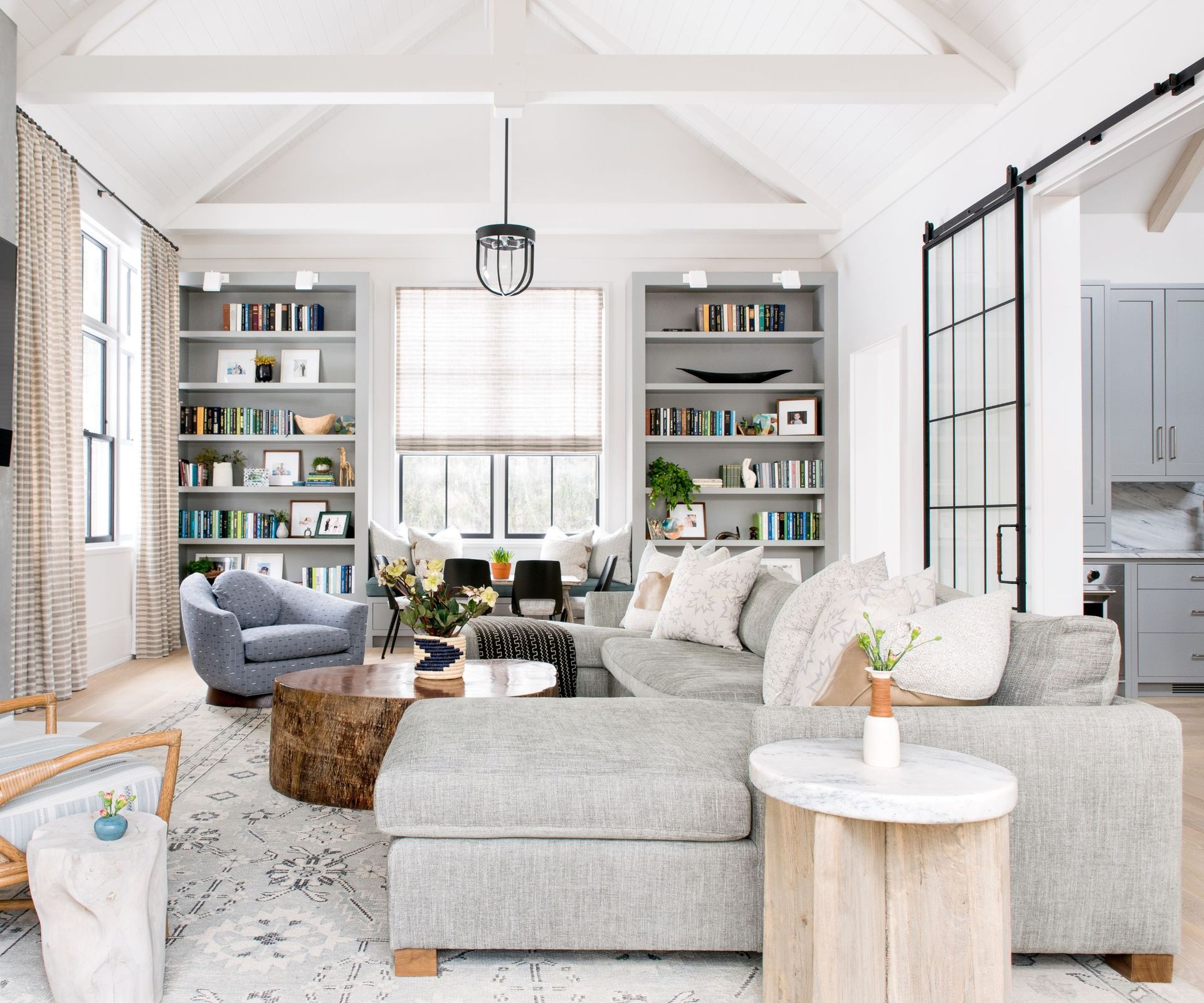 Arrange living room furniture in a way that centralizes the space. This living room layout style ensures that every inch of the space is utilized effectively and creates an inviting sense of openness.
8. Go for thoughtful and light accessorizing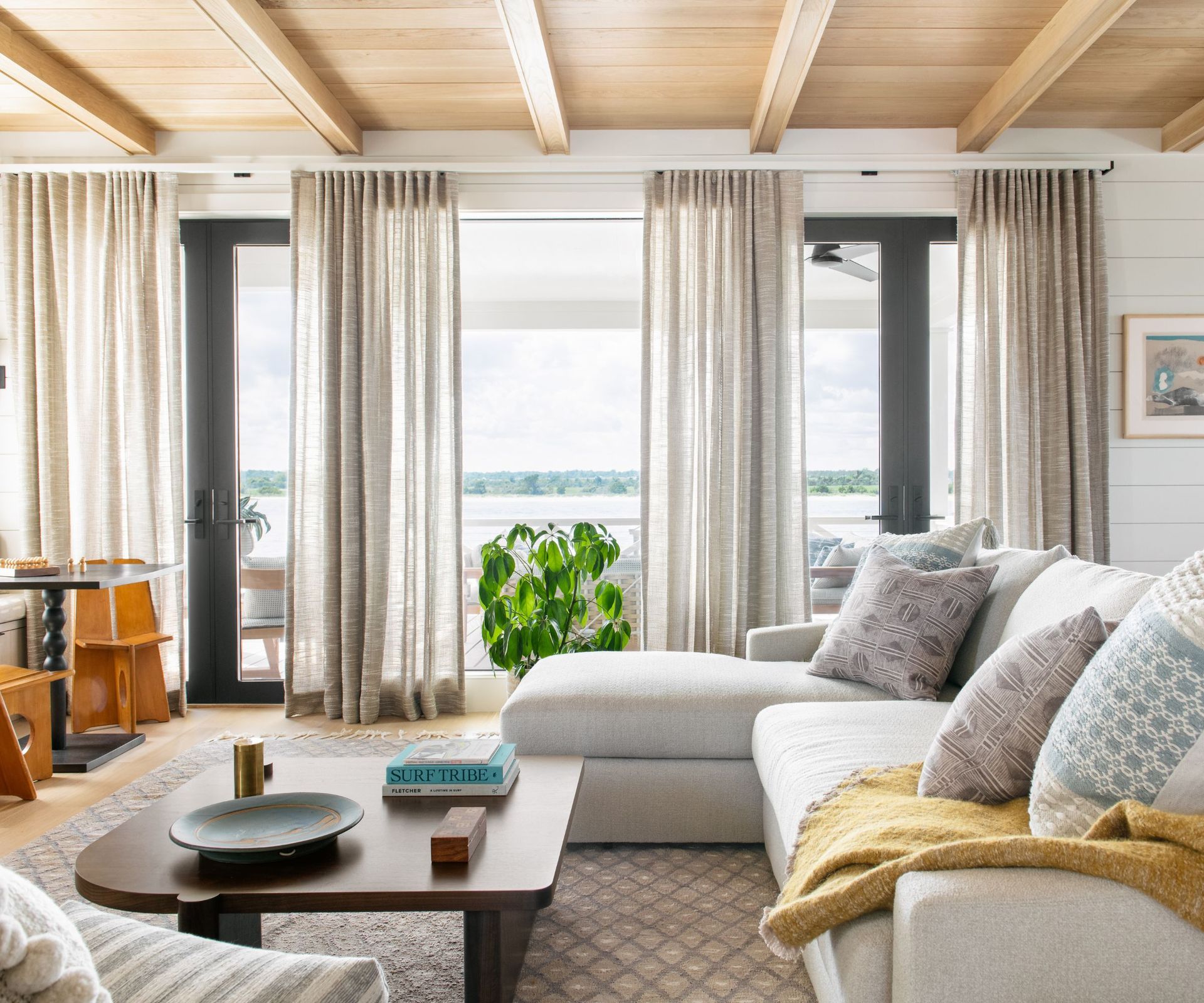 By focusing on quality over quantity and being intentional with your selections, you can create a space that's curated and purposeful while maintaining a clean visual aesthetic.
9. Elevate with larger artwork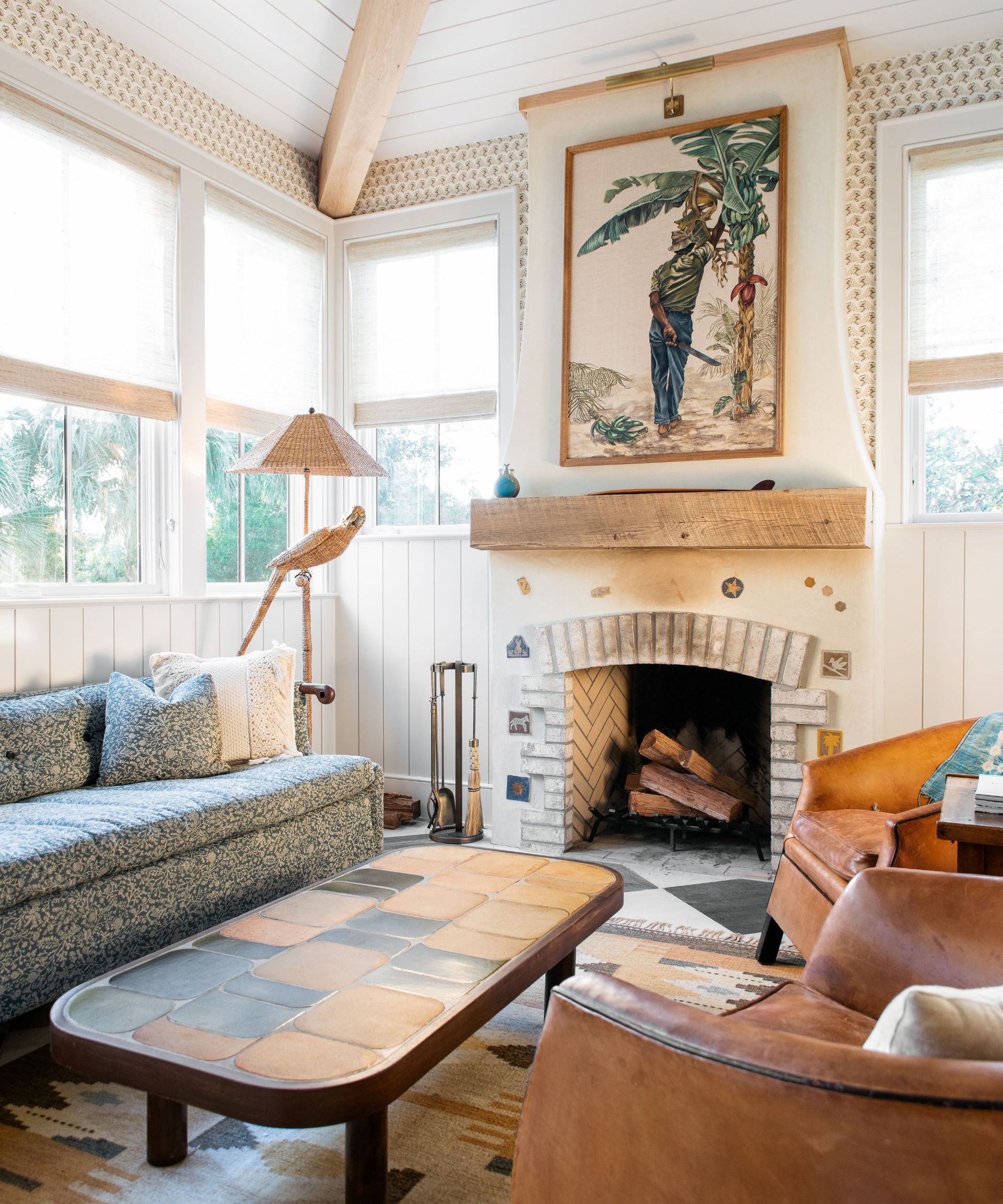 Incorporating sizable artwork on the walls draws the eye upward, creating a sense of vertical space. By emphasizing the height of the room, the space feels more expansive.
10. Choose light-hued walls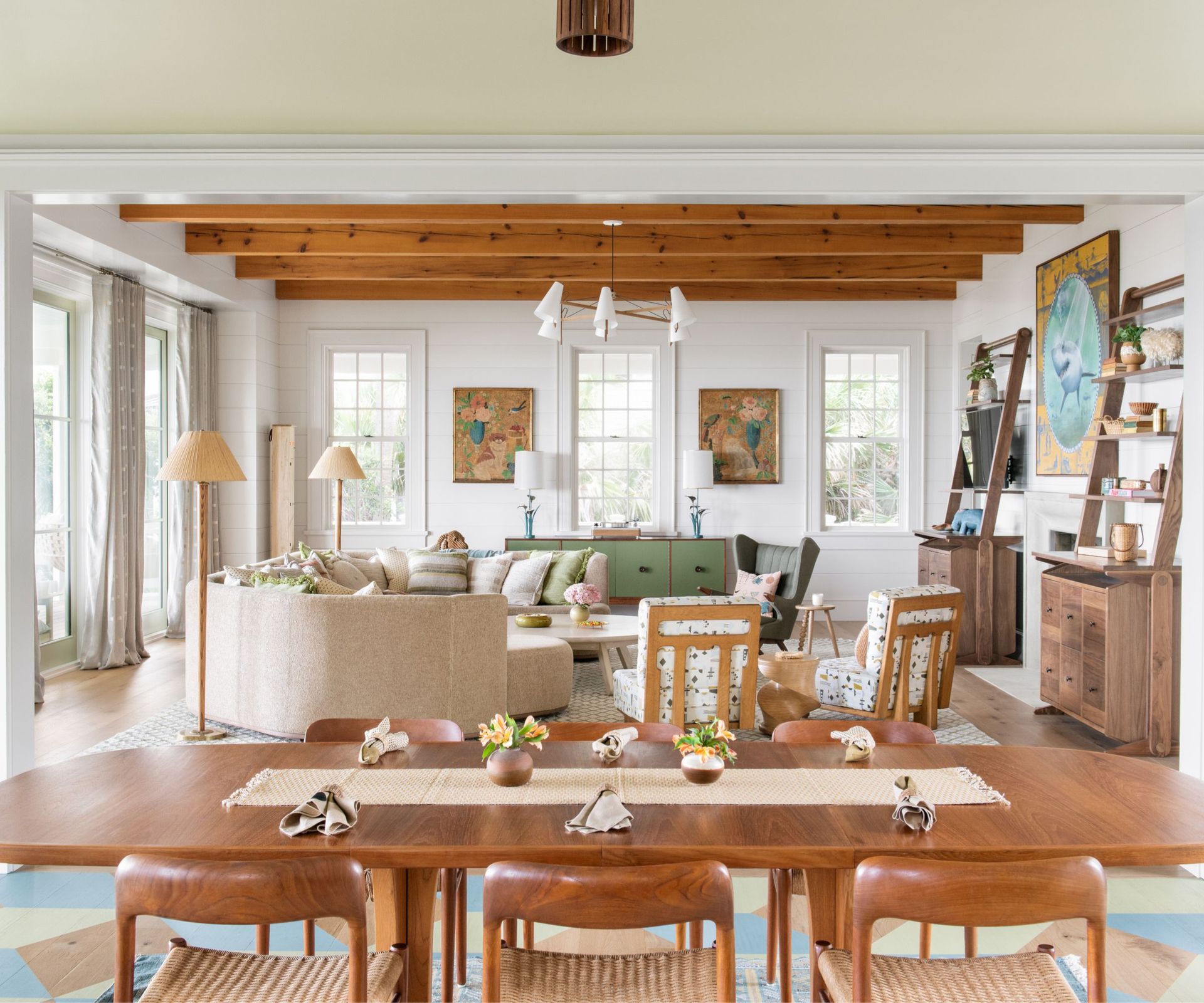 What colors make a small living room look bigger? Opt for light shades like creams or warm whites on walls, ceilings, and trim. Light hues reflect light around the room, creating an atmosphere of openness.
11. Embrace monochromatic harmony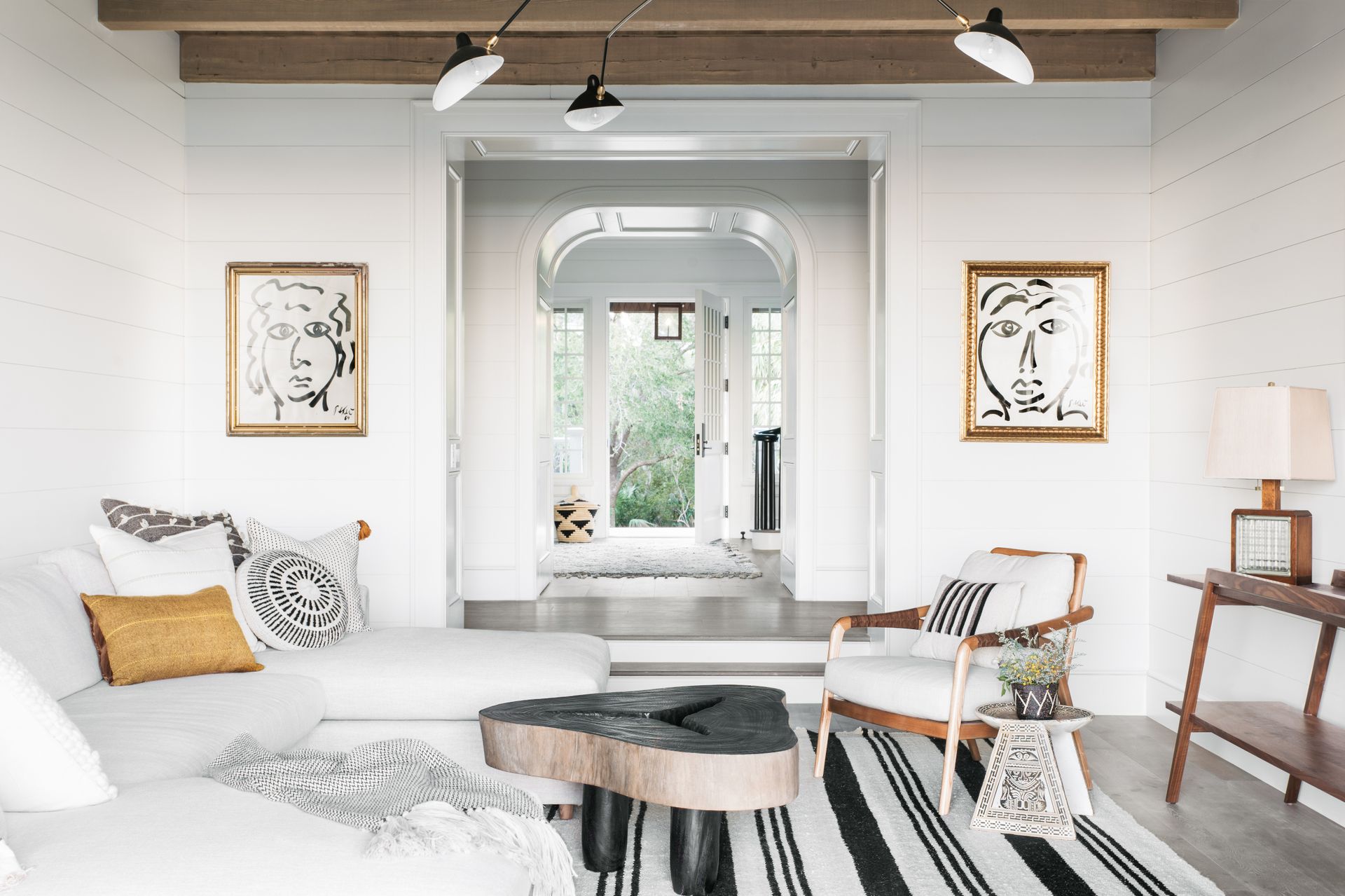 Incorporate a monochromatic color scheme for both fabrics and wall colors. The consistent color palette creates an uninterrupted visual flow, unifies the room's various elements, creating a cohesive and visually soothing environment.
FAQs
How do you arrange things in a small living room?
Small living room layout rules that can help it feel larger and more balanced include incorporating symmetry in your interior design, choosing built-in furniture over freestanding storage, picking low-slung pieces are in proportion to the size of the room, and that allow light to flow in, and hanging mirrors.
---
All of these design rules will help your small living space feel brighter, yet won't rob it of its character. I like to include lots of texture in my interior design. This takes up no space but, in layers, can make your space feel characterful and welcoming.