It's no surprise that smart-home devices are hot. These speakers allow you to play music, control smart devices in your living space with the sound of your voice, and a ton more. With so many options to choose from, you're really spoiled for choice.
After weeding through the good, the bad, and the ugly, we landed on Google's Nest Audio and Amazon's Echo as two of the best options. Both will cost you $99.99, both are compatible with the new Matter standard for smart home devices, and both allow you to seamlessly control smart devices with just the sound of your voice.
Setup / Ease of Use
Before using either speaker, they need to be paired with your smartphone. Thankfully, both models were super easy to get up and running, with no issues to report. The start procedure basically just involves downloading an app and connecting to your Wi-Fi network. Once you've done that, you're ready to pump up the jams.
More From Popular Mechanics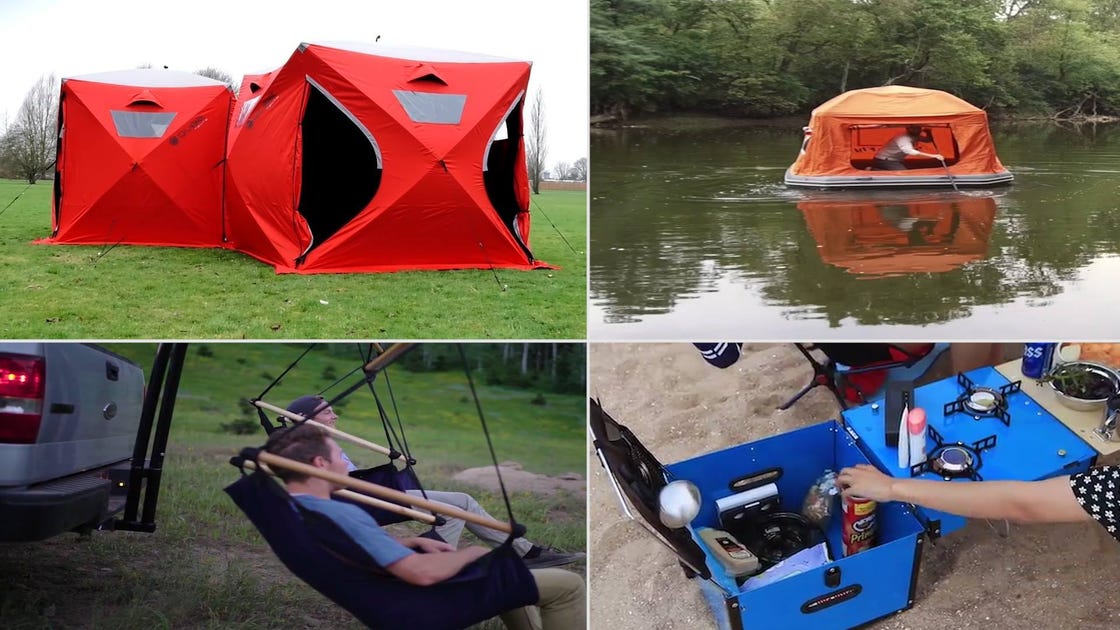 While I'm not a massive fan of using these smart devices to enrich my everyday experience—ie: having it fire up my espresso machine, tell me the weather, or enrich my investment portfolio—both speakers' response times were nearly identical when I hit them with the wake word "Hey Google" or "Hey Alexa."
Sound Quality
Before we start chatting about sound quality—which we all agree can be very subjective—we should get some basic audio terminologies out of the way.
→ Tweeter: a speaker that supplies treble (mostly high frequencies) in music
→ Woofer: a speaker that supplies bass (low frequencies) in music
Most speakers use a combination of woofers and tweeters to supply all of the available frequencies from the songs in your questionable That's What I Call Music playlist. That's not to mention they're all tuned to supply these frequencies in different amounts, to create a "balanced" sound that's pleasing to the ear.
Amazon Echo
Throughout my two weeks with both smart speakers, I found the Amazon Echo's sound quality far superior to Google's Nest Home. While its spherical design could be problematic for some, it allowed engineers to squeeze two 20-millimeter tweeters and a 76.2-millimeter woofer inside. Obviously, it's not going to match the quality of a dedicated stereo system, but it provides a nice full sound—befitting a $100 device.
Everyone prioritizes bass nowadays, but the key to a great sound system is finding the right balance of high, medium, and low frequencies. Too much up high, and the speakers will be too bright, too much down low, and the speakers will sound dull and heavy. While Amazon's Echo was definitely heavy on bass, the speaker was definitely nicer to listen to compared to the Google Nest. However, if we're really splitting hairs, the higher frequencies did tend to feel rather flat—especially vocals.
Google Nest Home
On paper, the Google Nest is at an inherent disadvantage compared to the Amazon Echo—featuring one less tweeter and a smaller woofer. That's a 19-millimeter tweeter and 75-millimeter woofer for those that are keeping track. While we're talking a game of millimeters here, it's actually quite noticeable with the sound quality of the Nest.
Sure, hip-hop and electronic music—featuring heavy hits of bass—don't sound all that bad on Google's loudspeaker, but you do have to crank the volume to get any amount of bite. The real difference is found with more complex music (especially with vocals), where the Nest tends to not produce all that much definition. This doesn't necessarily mean that you can't hear them, just that the overall listening experience isn't all that immersive.
Both Devices Matter
There's no talking about smart-home tech without mentioning the recently-released Matter smart-home standard—which both of these devices are compatible with. This makes it much easier to pair either hub with other smart devices (ie: bulbs, thermostats, door locks, security systems, etc.) without needing to install a handful of proprietary apps. While there were other standards before, like Zigbee, Matter is by far the most put together.
Aesthetics
Design is very subjective, but we'd be remiss not to talk about how each device looks in your living space. You could make the best-sounding speaker in the world, but nobody's going to put it in their living room if it looks like a prehistoric bottom feeder.
Amazon's Echo isn't what we'd call ugly or unsightly, but there's just too much going on. It has an LED ring at the bottom that illuminates when you ask it things, and four buttons on the top to control volume up, volume down, mute, and play/pause. That's not to mention the orb shape, which oddly proves to be a bit of an eye-sore regardless of where you plop the Echo down. I frankly expected better from the smart speaker that started it all.
Meanwhile, Google's Nest features a refreshingly minimalist design. It has no physical buttons—apart from the mute switch for the microphone—and no LED rings. However, it does include a number of hidden touch-sensitive controls at the top to adjust volume and play/pause. It's easy to use, it's simple, and it just works. I'm sure some people would argue that physical buttons are easier to use, but we're just talking about design here.
As you can see in photographs, the Nest's shape and form factor blend in with the environment much more seamlessly, making a great addition to your home theater, kitchen, or maybe even your bathroom—we're not here to judge.
The Verdict
Both models were neck-and-neck during our testing, with their starting price, functionality, and question-answering capabilities being very close. While the Google Nest struggled to catch my commands while I had music playing, both smart speakers were equally helpful with simple questions about the weather, traffic, current events, etc. The most significant misstep for both products involved connectivity and responsiveness when streaming music from my Spotify account; Google's Nest proved nearly bulletproof compared to the intermittent cutouts and lag I experienced with Amazon's Echo—which proved to be hideously frustrating.
Thankfully, neither brand is immune to slapping fairly hefty discounts on their respective products. So if it were up to us, we'd simply buy the speaker that's on sale for the lowest price, which currently is Amazon's 4th-generation Echo.
It has to be said that Amazon's smart home effort has burst at the seams. The company recently experienced one of the biggest layoff efforts in its history, firing an estimated 10,000 employees—with the team behind Alexa reportedly being hit the hardest. As of early 2023, we have a feeling that the end of the smart home speaker fad (if you will) is upon us.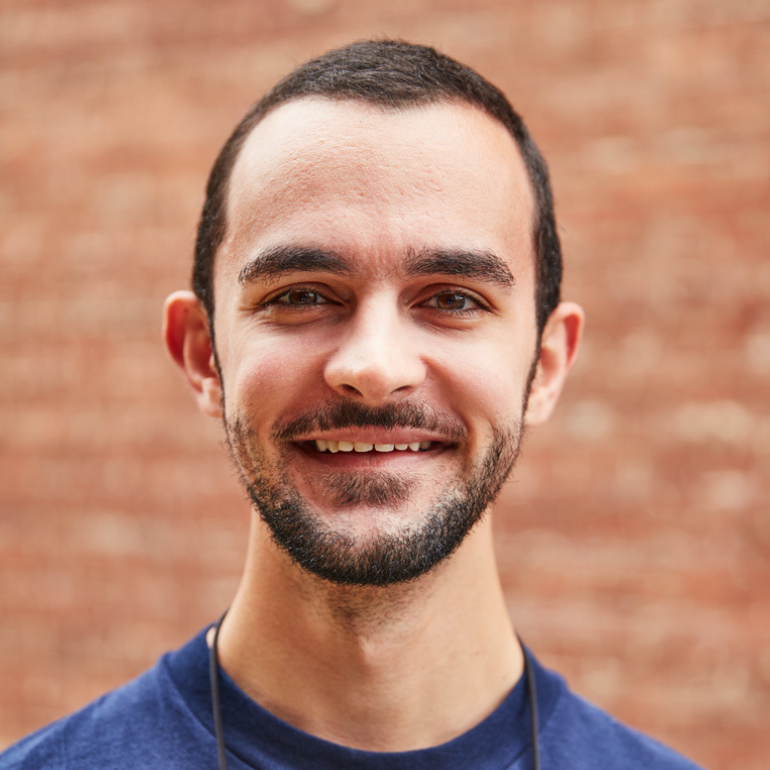 Matt Crisara is a native Austinite who has an unbridled passion for cars and motorsports, both foreign and domestic, and as the Autos Editor for Popular Mechanics, he writes the majority of automotive coverage across digital and print. He was previously a contributing writer for Motor1 following internships at Circuit Of The Americas F1 Track and Speed City, an Austin radio broadcaster focused on the world of motor racing. He earned a bachelor's degree from the University of Arizona School of Journalism, where he raced mountain bikes with the University Club Team. When he isn't working, he enjoys sim-racing, FPV drones, and the great outdoors.