In the ensuing chaos of COVID-19, local interior designer Stephanie Pohlman wanted to find a way to help one St. Louis-area family feel a sense of peace and joy; thus was the nexus for her Design for Good makeover project.
"When it first launched in 2021, we had no expectations," Pohlman says. "We thought we could give someone a quick little refresh that would make their year just a little brighter. We went in with the mentality that worst case, we could spend $500 to make someone's room great. We were willing to be resourceful! However, the STL community really showed up and donated their time and funds toward the project to help make it even better than we expected."
The 2021 and 2022 Design for Good winners were selected from a pool of nominees to receive an all-expenses-paid room makeover by Stephanie Pohlman Designs and donations from local businesses and contractors. The generosity and success from the first year led to an expanded contest for a second family's makeover in 2022, and they just announced this year's worthy recipients: Jessica and Scott Broadway and their sons, Jack (1 and a half years old) and Logan (3 years old).
Earlier this year, the Broadway family discovered Jack's diagnosis of Leigh Syndrome, a rare, incurable neurometabolic disease affecting the central nervous system and Jack's ability to process food without a feeding tube. In his 18 months, Jack has been hospitalized seven times and needs extra care and equipment for daily activities – which Scott and Jessica provide tirelessly and selflessly to ensure their child has the highest-quality life in whatever time he has with them.
But with the extra effort and attention needed to make Jack as happy and comfortable as possible, plus medical bills and hospital stays adding up, the Broadway's personal needs slipped to the bottom of the priority list.
Nominated by Scott's mom, sister and many other family and friends just a couple weeks after the diagnosis, the Broadways were shocked yet grateful they were chosen for this year's Design for Good recipients. "We honestly couldn't find the words when we heard the news," Scott says. "The fact that so many people were thinking of us was truly humbling."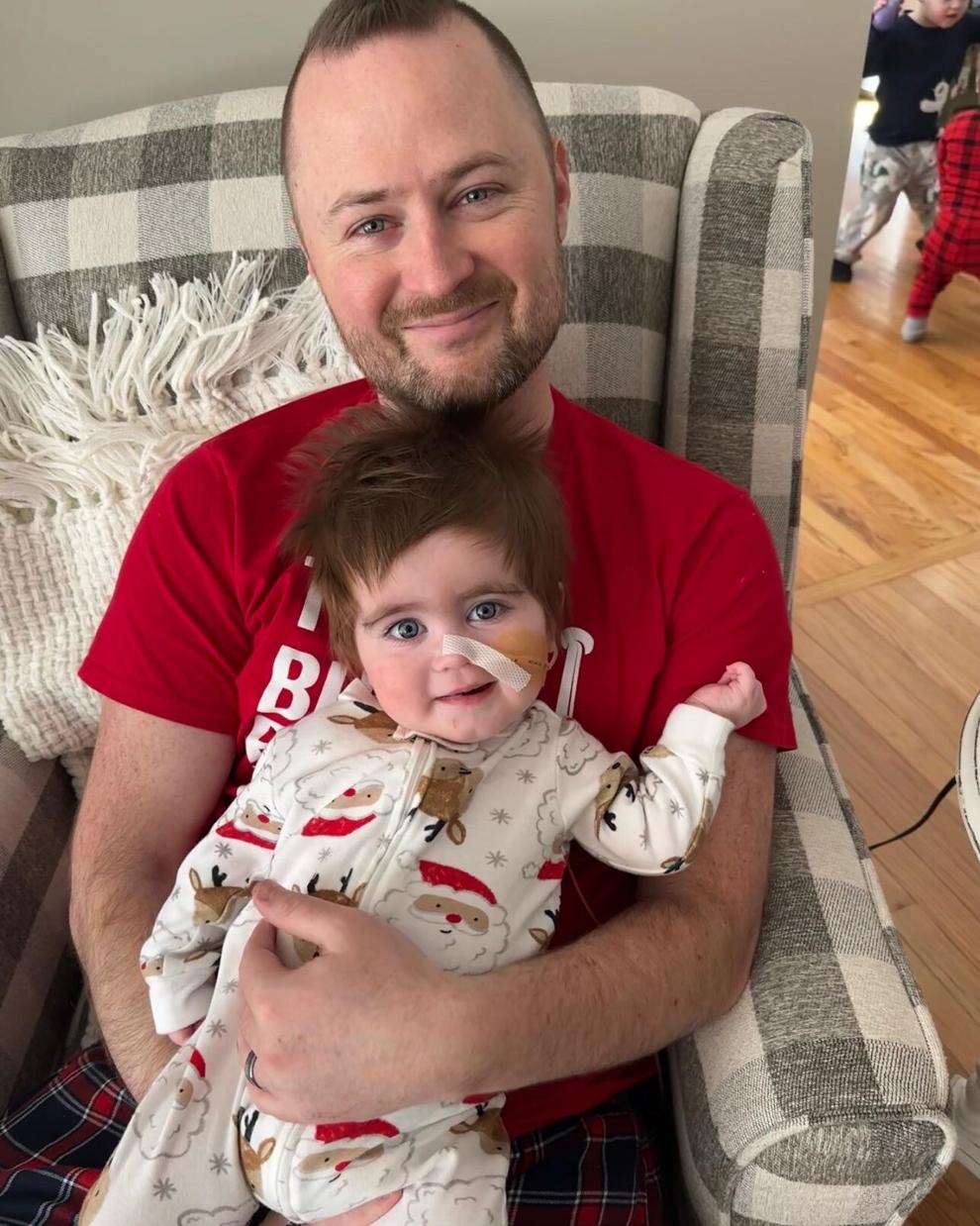 From an extremely deserving pool of nominees, the Broadway family's story struck Pohlman on a personal level. "It was so tough picking a winner," she says. "There were so many stories that touched us, but this one stood out. As a mom of two kids, I couldn't imagine getting the news they did. I know they must be putting all their needs aside for their son, so we thought they would be the perfect candidates for such a unique opportunity."
Design for Good has fundraised more than $3,000 to date to renovate the Broadway's primary bedroom in their Wentzville home, which is slated to take place over a few weeks this fall. Counting all the donated material from contractors, Pohlman estimates the cost of the makeover will total $8,000 to $10,000, depending on the final design plans, including all new furniture, built-ins, ceiling beams and fresh paint.
"We are in the very beginning phases right now," Pohlman says. "Now that we have a budget, we are going to start planning! It will be a design that gives them a space to retreat for themselves. The room is actually pretty large, which sometimes can make it a challenge. We want to make the best use of the space and add useful storage for them while creating a sense of calm."
Pohlman's aim is to make the space feel light, bright, airy, clean and serene, with seating areas for the family to hang out and extra storage for all of Jack's equipment.
Scott says they are all looking forward to making the best use of their bedroom and that Pohlman and her partner contractors are perfect for the task.
"I'm excited about the opportunity to declutter and reorganize the space," he says. "I know Stephanie will be able to create a functional layout with smart storage solutions that will help keep everything organized and easily accessible."
However, beyond new décor in their digs, Scott recognizes the wider impact the makeover will have on Jack and the whole family's happiness.
"We were rather torn on what room in the house to do," Scott says. "We were finally convinced to select our primary bedroom because it's one that could use the most TLC. Having a calm, serene environment to unwind and destress in after a long day will hopefully help us be our best selves, which means we can be even better caregivers for Jack."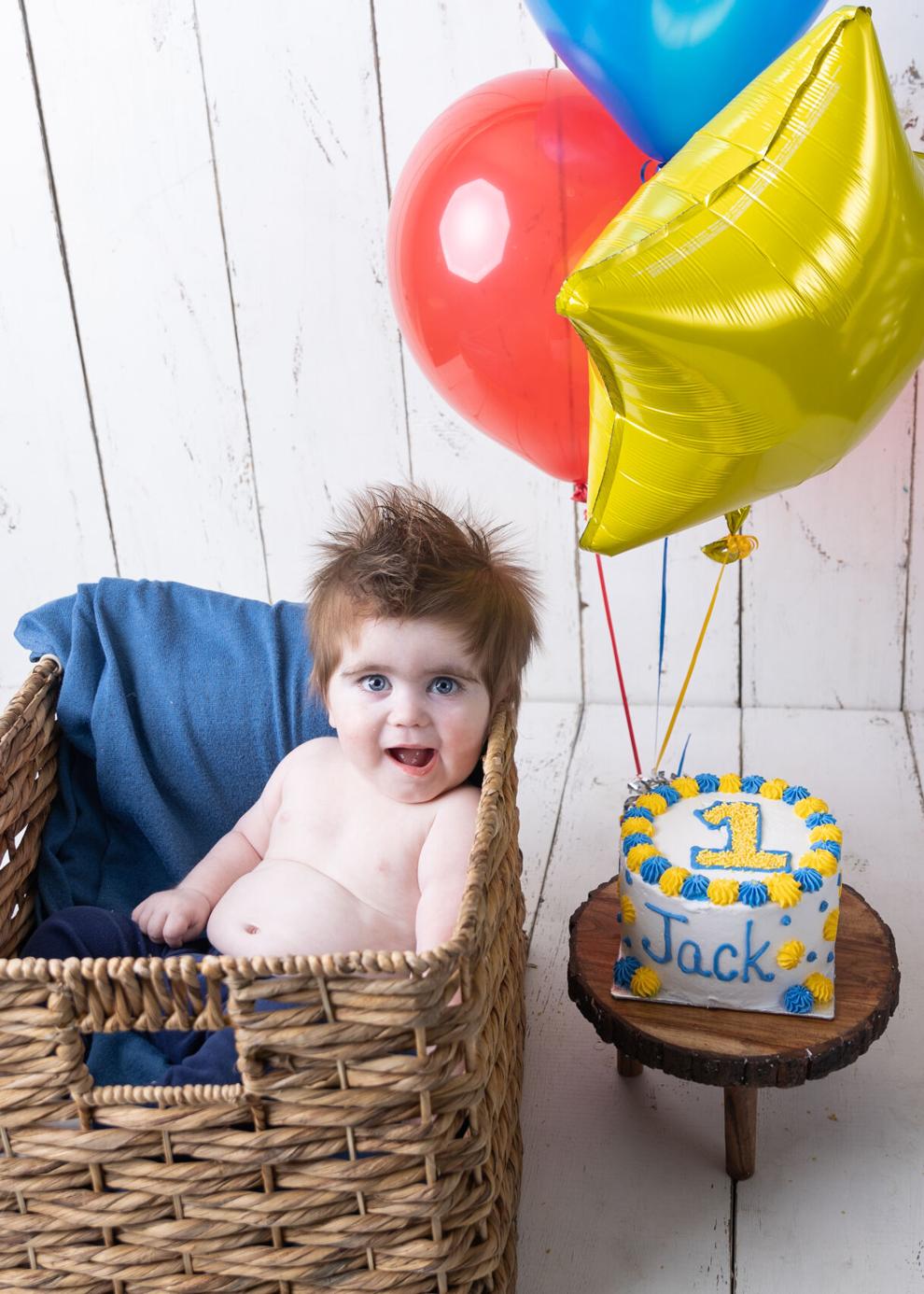 BRS Painting, Looking Glass Floors, FM Design Build and Premium Cabinets are all contributing materials and time to the Design for Good makeover again this year. To help fund the makeover, donations can be made via Venmo @SP_Designs with "Design for Good" in the subject line. For more information on Leigh's Syndrome, visit curemito.org.