Sponsorship.
Seth Fowler graduated from Texas in 1998. Since 2004, he has been helping home buyers and sellers in the DFW Metroplex. Whether new construction, existing homes, investment property, or land, he is your Real Estate Sherpa – guiding you through the process, making it an enjoyable experience. Based in Tarrant County, however, he will help connect you with a quality Realtor anywhere in Texas, the United States, or in the world. When looking to purchase or sell real estate in this new market, call Seth at 817.980.6636.
It's nearing the end of the college basketball regular season, so it's now my turn to infuriate people I don't know by not giving their team the number they want for the NCAA Tournament.
The Tournament is a beautiful, maddening thing that makes experts look like idiots and idiots look like experts. Which one am I? I don't even know after last year's bracket. 32nd percentile doesn't scream "expert" to me (at least I learned some big words in college to distract people from this fact).
Again, we still have three or four games left for most teams before the conference tournament starts, which can also change teams' fortunes in a second. But I'm going based off of the "if the tourney started after the regular season" logic patterns, since the Big XII tourney is hard to predict.
As of right now, this is how I have the top 16 seeds ranked.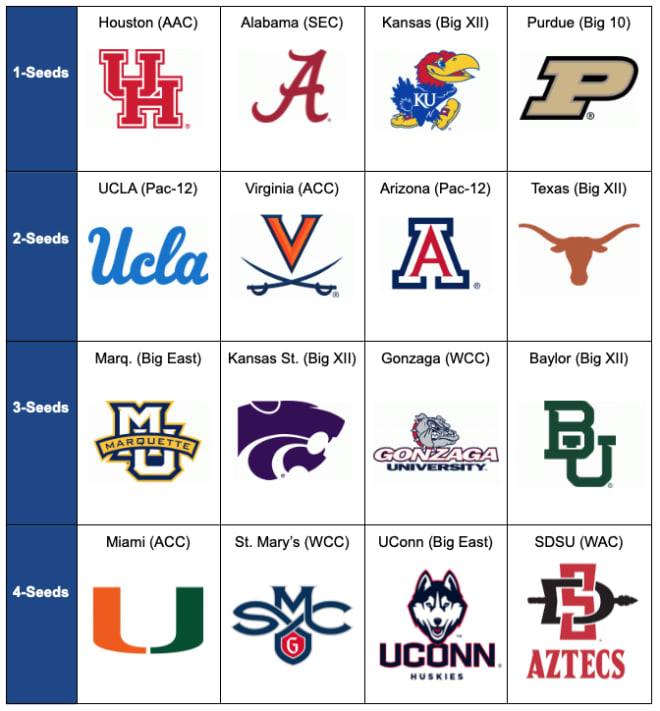 It is pretty similar to the AP Poll, but I switched a few around. According to the Associated Press, UCLA is a one-seed and Purdue is a two-seed, which I have flipped, as I think Purdue has a superior resume to the Bruins.
I also included Monday/Tuesday losses by (9) Baylor: 75-64 on the road at (12) Kansas State and (11) Tennessee, 68-63 on the road at Texas A&M. Tennessee is trending downward at the wrong time this year, as at certain points this season, they have looked like one of, if not the, best team in the SEC, and maybe the country.
Clearly, Alabama has since overtaken the Vols' place in on-court performance, the second-overall seed for a team that is absolutely special scoring the basketball.
ONE SEEDS. 
1st Overall (1.1)
The Houston Cougars, led by head coach Kelvin Sampson as well as stars Marcus Sasser and the freshman sensation Jarace Walker, have been the best team all season. It's pretty hard to argue they shouldn't be number one overall – the 25-2 resume speaks for itself. Their only two losses are a one-point loss to Temple on the road and an eight-point loss to number two overall Alabama (ranked eighth at the time).
Sasser (16.7 points) is an absolute gamer who can take over completely on the offensive end, which happens to work well with the fact that they play spectacular defense and grind it out on teams, beating them with physicality, so they're going to fit into the Big XII perfectly. In addition to Sasser, Walker is a high-level NBA prospect who provides elite athleticism at the forward spot along with spectacular perimeter defense.
Houston has so thoroughly crushed almost everyone they've played this year, so much so that the average score to a UH game is Houston 75.6, opponent 55.7. They are 0.1 points away from averaging a 20-point victory per contest. If that's not dominating your competition, I don't know what else you could reasonably expect when you have a national contender in a non-power-six conference (Gonzaga is in a similar situation in the WCC). They are thumping everyone that gets in their way, playing the best scoring defense in the country, and still putting up 75+ per game. They are an absolute juggernaut, and should be the favorite to win the NCAA Title.
2nd Overall (1.2)
The second-ranked Alabama Crimson Tide are dealing with an absolute hellscape of controversy and media scrutiny due to the murder of a woman in Tuscaloosa allegedly involving one player, Darius Miles. Evidence has come to fruition to implicate other parties in the Alabama basketball program. Because I'm not in the mood to get sued right now, I'm not going to speculate about an ongoing court case about which I have no information; read the information yourself to make a decision.
On the court, it doesn't get more exciting than Brandon Miller (18.7 points), Mark Sears (13.1 points), Jaden Bradley, and Noah Clowney. Though on paper probably the most talented team in the country, they are also very young; outside of Sears, most of the Alabama rotation players are freshmen. Clowney, Bradley, Miller, and Rylan Griffen are all guys who not only play serious minutes, but start as first-year guys. Bediako and Burnett are also high-ceiling sophomores that play quite a bit and contribute. They're extremely athletic and score like crazy, but the two things in their way are: (a) lack of tournament experience and (b) not playing consistent defense. I think they deserve to be second overall at the moment, but Alabama is a team I could see losing earlier in the NCAAs to a more experienced team.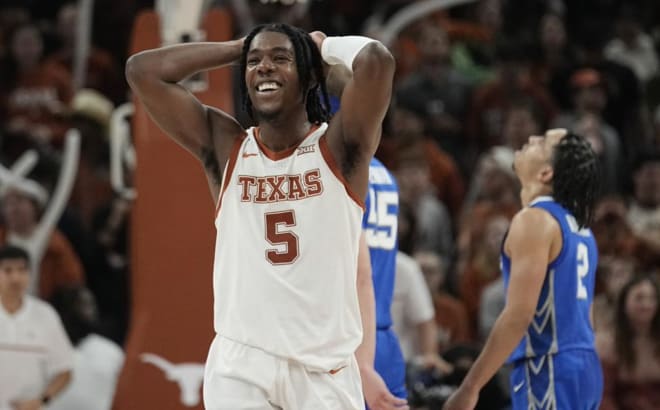 3rd Overall (1.3)
I'm sure you're all very familiar with our third overall seed, the defending-national-champion Kansas Jayhawks, who haven't missed a step despite losing two superstars in the first round of the NBA Draft last season (Ochai Agbaji and Christian Braun). They just simply reload every single season. This year, the offense runs through DaJuan Harris and Jalen Wilson, both of whom have excellent offensive ability. Harris plays the point guard spot like a maestro, directing traffic and setting up possessions, while Wilson is a downright monster scorer who leads the conference in points per game at 19.9 per.
They also have freshman sharpshooter Gradey Dick, who averages 14.6 points of his own per game, hitting threes at a 40.7% clip on 5.8 takes per. Kansas really has all of the pieces necessary to make another title run: they have great facilitation with DaJuan Harris, great shooting with Dick and Harris, great inside scoring with Wilson and KJ Adams, great defense with Kevin McCullar, good rebounding with Wilson, McCullar, Dick, and Adams…and the list keeps going. The Jayhawks are the industry standard at the moment, and are looking to claim yet another Big XII regular season title en route to defending the NCAA Title from 2021-22.
4th Overall (1.4)
Zach Edey and the Purdue Boilermakers are contenders this season, even after losing elite-level talents in explosive guard Jaden Ivey (fifth overall pick in the NBA Draft; Detroit Pistons) and high-IQ center and excellent passer in Trevion Williams. But none of this matters when you have a 7'4 guy who is skilled inside and plays like Yao Ming.
Before you start –I know, I know – it's a lazy comparison just because the two dudes are tall. It's similar to when there's a white running back entering the NFL Draft and some old idiot "draft analyst" on ESPN goes, "Oh that's Larry Czonka…That's Mike Alstott!" Despite the fact of course that the player they were discussing, Christian McCaffrey, is the opposite kind of back. People are going to complain about the Yao comparison because it seems too surface level, i.e., "Tall guy good at sports," but his game truly is the closest thing I've seen to Yao's skill level for a guy with that kind of size.
He may not be a realistic high-level NBA player, as he's much too slow to react on defense and can get beat in the PNR pretty easily, but don't act like you find guys like him every recruiting cycle. Edey truly is a special talent, and a near lock for the Naismith Trophy unless something drastic happens. Texas fans saw what Edey could do last year in the NCAA Tournament game, even playing third fiddle to Ivey and Williams. But the level of improvement from last season to this season for Edey is astonishing.
If this Edey played in last year's game, it would not have been a 10-point loss.
TWO SEEDS. 
5th Overall (2.1)
The UCLA Bruins are one of the teams that a lot of people had as a one seed already – they've certainly made a case for it, amassing a record of 23-4 including 14-2 in conference, losing to just Arizona and USC in back-to-back games in late January. Since then, they've gone 6-0, four of which were 9+ point games in their favor. At the moment, they are coming off of an absolute dismantling of the struggling Cal Golden Bears (led in points per game by former Longhorn Devin Askew before an injury, interestingly enough).
The Bruins play highly physical basketball, not unlike the Longhorns actually; they stifle teams that aren't ready for their open-stance, gap-style defense in which all players face the half-court line at all times, making it easy to get deflections and force turnovers by attempting to control ball handling, not completely dissimilar from the no-middle.
They're led on offense by bonafide all-American candidate Jaime Jaquez (16.8 points) as well as all-Pac-12 candidate Tyger Campbell (12.2 points, 4.8 assists). These offensive numbers don't pop off the page at you necessarily, but in the grating style UCLA plays, these points mean more. The Bruins have been highly touted since their miracle Final Four run in 2020-21, but this year's team has the best chance to live up to the hype from two years ago.
6th Overall (2.2).
Do you like watching UCLA? Do you like extremely slow basketball? Does a combined score of over 100 scare you or make you upset? Well then, the next team on this list, the Virginia Cavaliers, is just for you.
UVA is known for its pack-line defense, a set that utilizes the idea of an invisible box inside the three-point line where they don't allow for dribble penetration. They also high-hedge ball screens, which is exhausting, but really effective when done correctly, given UVA's history on the defensive end of things. Giving up just 60.1 points per game, good for 10th in the NCAA in scoring defense, the Cavaliers play a style that hounds ball handlers and puts severe pressure on anyone trying to operate in the half-court, especially when trying to get inside penetration off the dribble.
Head Coach Tony Bennett's brainchild has already shown how successful it can be in their 2019 National Championship, just a season removed from when they were the first-ever 1-seed to lose to a 16-seed. This year, Bennett has a focused team with players like Armaan Franklin (12.7 points), Kihei Clark (11.8 points), and Jayden Gardener (11.1 points) who are good scorers, even if their numbers aren't elite relative to top scorers on other teams. They boast an elite defender among elite defenders as well in Reece Beekman, who also puts in 9.7 points per. The Ohio transfer has had a huge impact on the team on both ends so far this year.
Watch out for the 'Hoos – they aren't going anywhere.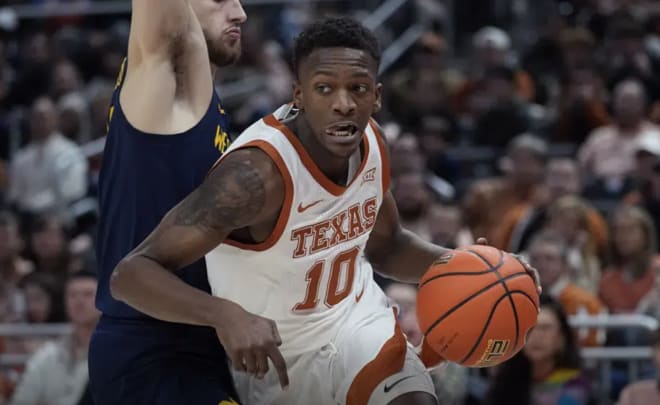 7th Overall (2.3)
The Arizona Wildcats are the polar opposite of the previous two schools listed, running a high-caliber, up-tempo offense that not only gets its stars easy looks, but gets everyone on the team involved in scoring. Their entire starting lineup is averaging double-figures, ranging from Azuolas Tubelis' 19.6 points per to Courtney Ramey's 10.7 per.
This iteration of the Arizona Wildcats is heavy on international players; four of their starting five players are Europeans: Tubelis (Lithuania), Oumar Ballo (Spain, Mali), Kerr Kriisa (Lithuania), and Pelle Larsson (Sweden). They play the 23rd-fastest pace in the country out of 363 teams, blitzing defenses with excellent transition passing and utilizing mobile big men who can score on the break.
The Pac-12 is a pretty weak league at the moment, considering the only other really great team outside of the Wildcats in the conference is UCLA, so maybe their stats are padded a bit. Even so, the stats are still so impressive from a scoring aspect. There are NBA teams that don't start five double-figure scorers, and a college team has been able to do so.
I have a pretty good feeling Arizona will be making noise deep into this year's tourney.
8th Overall (2.4)
The team you've all been waiting for, your Texas Longhorns, come in here in the last 2-seed spot. Texas has had an incredibly difficult season thus far for a multitude of reasons, both on and off the court. They have played a killer schedule, due mostly of course to the conference slate. They also however blew out both Creighton and Gonzaga before Big XII play, so they have played good teams throughout the year. They have a great resume at the moment and depending on how things go in the next couple of weeks, they could be talked about as a 1-seed. The downside? They could also end up a 4-seed.
Offensively, Texas has been firing on all cylinders as of late – they are first in conference in points per game (76.5 in the Big XII, not shabby) and are 5-2 in their last seven, including a road loss to the Kansas Jayhawks by eight points. Sure, the Tech loss is a bit baffling, but sort of weirdly understandable in that their fans' hatred towards anything Texas has some sort of effect, one that gets their team rolling against the Longhorns even when they are absolutely the inferior team.
It's the Player Hater's Ball out there.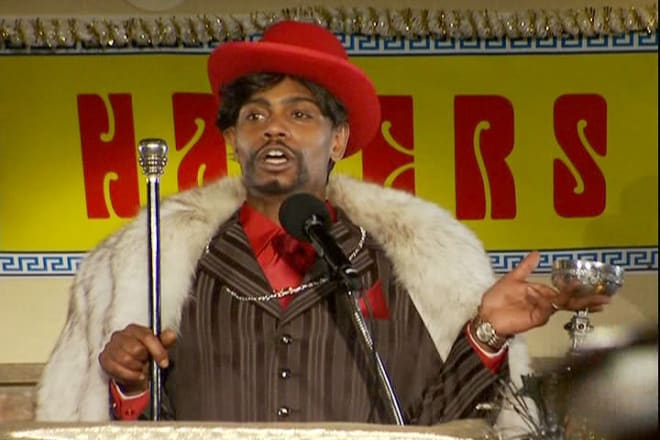 Still, I think Texas will probably finish second in conference play to Kansas, which is a disappointment relative to now, but if you were to think about December 12th's game against Rice, you'd realize what an accomplishment even second place is in this war machine of a league. This Texas team can get far if they can hit threes (at a similar clip to which they're hitting now) and clean the defensive glass.
OTHER NOTABLE TEAMS IN THE TOP 16
Marquette, (3-seed, ninth overall) led by former Longhorns coach Shaka Smart, has absolutely smashed expectations in Milwaukee after a fantastic season so far that has them in first place in the Big East with a very impressive record of 14-3 in conference. Their star shooting guard, Kameron Jones, averages 15 points per game as part of an offense that has four players scoring in double figures with a fifth at 9.7 points per.
A high-powered offense, the Golden Eagles are averaging just over 80 points per game, good for 20th in the nation, but much of this comes from their elite defensive turnover creation: opponents average more turnovers (16.2) than assists (15.2). They get up the floor in transition off of these opponent miscues and run the floor, creating, you know…Havoc.
There are plenty of reasons why this didn't work in Austin; you can look at reffing differences, the elimination of the hand-check, and the types of players he recruited. While I'm not sure which it was, he has seemingly adapted his game plan to better suit his team in the Big East, and has them in a great position to run deep into the tournament (although he never did this once at Texas. In fact, he never won a tournament game ever at UT).
Hopefully, Shaka Smart has remembered how to get past the first round, and all props to him if he can do it this year with a very good Marquette team.
Another team to watch will be Baylor (3-seed, 12th overall), who, despite essentially being eliminated from contention for the conference's regular-season title, has all the makings of a team that can make a big run in the tourney. Elite guard play all over with Adam Flagler, LJ Cryer, and the freshman superstar Keyonte George has them as a surefire contender, regardless of where they finish in the Big XII. Together, these guards average just over 47 points per game for the Bears, torching elite perimeter defenses all season long with their three-headed dragon.
The return of Jonathan Tchamwa-Tchatchoua is a massive deal, and if they can get him into mid-season form after just a few games, they will be potent to say the least. Flo Thamba has been adequate as a replacement, but having some depth at the forward spot as well as getting back your best front-court player is a massive deal for Baylor.
They can all shoot, they have great athletes at nearly every spot, and they have a ton of experience in big games. They will be a terrifying team to face in March, that's for sure.
Texas' Role.
The Longhorns are likely going to be a 2- or 3-seed in the NCAA Tournament, unless they win either of the Big XII Championships, tournament or regular season. I think if they were to pull off either of those, you have to give them a 1-seed in the NCAAs.
The season is coming to a close, and there are few games left to really determine the regular season champion. But Texas has a shot to host Kansas at the Moody Center for the Big XII Championship on March 4th. And if you get it to that game? All bets are off.
But don't worry. When that game comes, between elite squads with high aspirations, I'm SURE it'll be on ESPN+ since the LHN will be showing a replay of the 2022 Red River Shutout. Instead, you'll get 3-24 California vs. 11-16 Stanford on ESPN.
*****