Never underestimate the importance of good lighting in interior design.
The right lighting ideas can transform a dull, dark room into one filled with warmth and inviting, cozy character – and lighting that makes a home look expensive will only elevate your design scheme to elegant new heights.
5 ways you can beautifully enhance the lighting in your home
'Designing luxury lighting is like casting actors in a play. There will be many important supporting roles but only one or two stars. The key is getting the players working together so you only depend on one to sell the show,' says interior designer, Julie Brown (opens in new tab).
Beautiful lighting doesn't always have to cost the earth, good interior lighting is so much more than simply purchasing a pretty pendant; from material to placement and color temperature, there are many factors to consider.
We have asked a collection of design experts for their top tips on how you can make your home feel that little bit more luxurious and refined through a successful and beautiful lighting scheme.
Julie founded Brownhouse Design in 2005 after a career in video and event production. She's proud to have fostered BHD from a design table in her bedroom to the ever-growing company that exists today.
1. Use multiple light sources in each space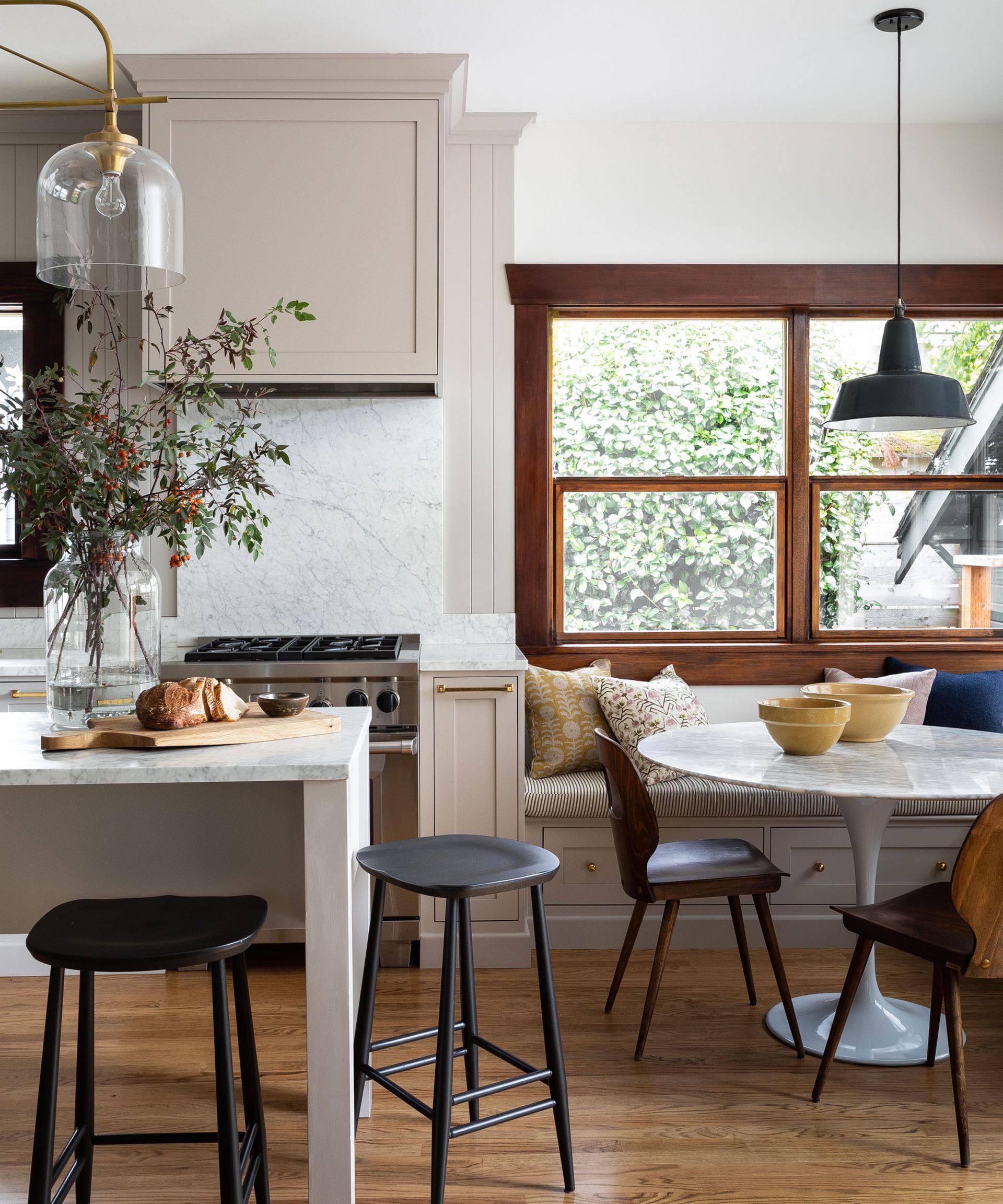 'By using multiple sources of light, you can create a sense of richness and complexity that instantly elevates the overall look and feel of the home,' advises Reinis Butka, Luminesy (opens in new tab) lighting expert.
From a mix of spotlights and low hanging pendants for kitchen lighting ideas, to cozy table lamps and floor lamps in a living room, a thoughtful blend of the beautiful and the practical will create an adaptable lighting scheme that is both inviting and incredibly functional.
NYC-based interior designer, James Stanley (opens in new tab) also comments, 'it is essential to use a mix of light sources. The combination of ambient, task, and accent lighting is what sets the mood for a room. Ambient lighting provides overall illumination to a room, and it can come from natural light, overhead fixtures, or wall-mounted sconces. Task lighting on the other hand, is meant to provide focused light for specific activities such as reading or cooking. Accent lighting is then used to highlight certain features such as artwork or architectural details.'
Reinis Butka has worked at world-renowned lighting brand, Luminesy, since 2018, and is an expert in interior design and lighting. Luminesy represent a collection of beautiful lighting brands, from small, local lighting studios, to bigger names in the industry.
Interior designer, James Stanley is the principal and founder of James StanleyNY, a boutique Architectural Design firm in Tribeca, New York. JSNY specializes in high-end luxury residential renovations. James' creativity and attention to detail can be seen at The Plaza, Tiffany & Co, and throughout residential homes in Manhattan. 
2. A luxurious and unique use of materials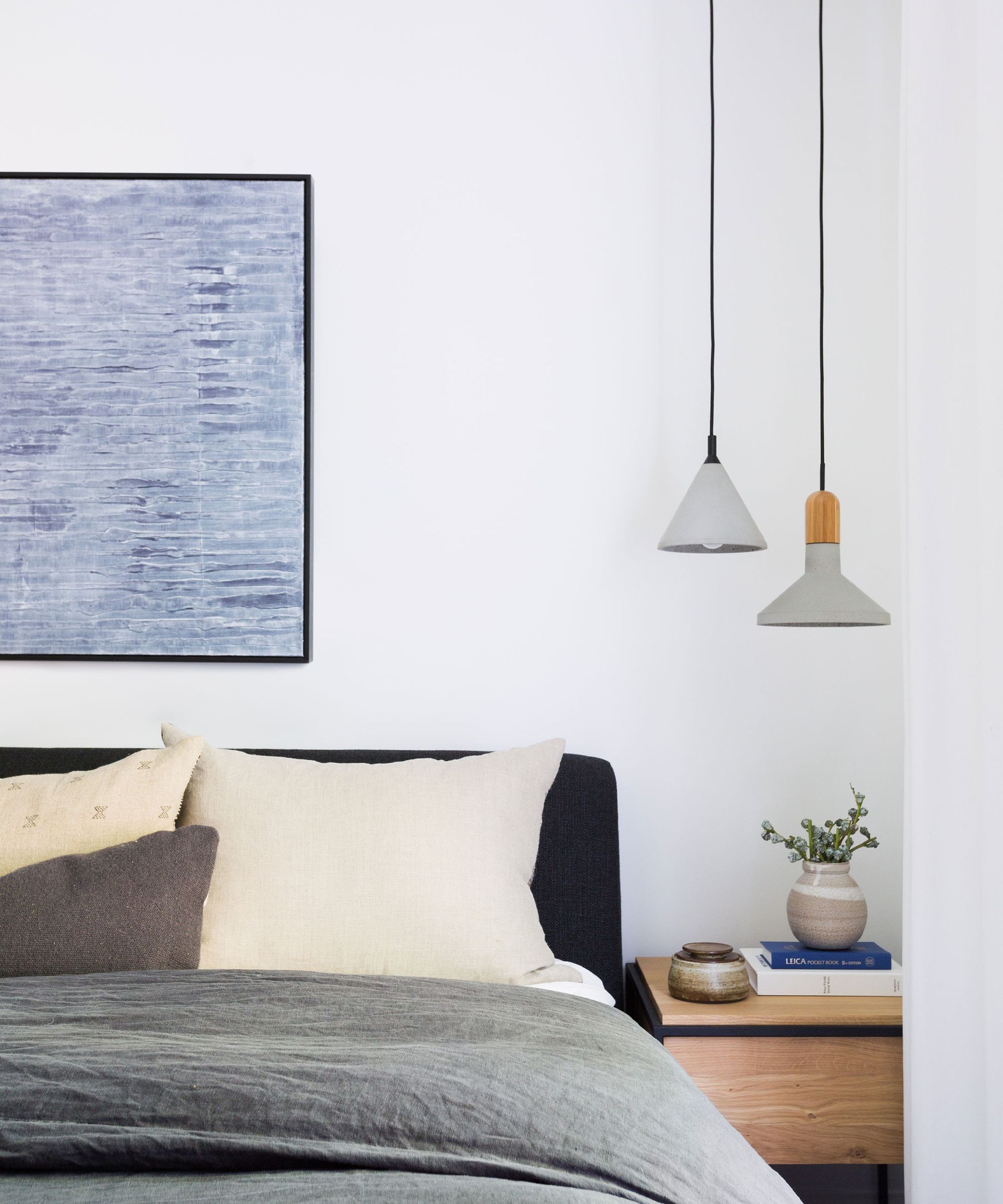 From sleek, sculptural metal structures, to colorful, tactile lampshades, choose lighting that creates artistic, eye-catching focal points through a luxurious and unique use of materials.
'The quality of lighting materials is crucial in making a home look expensive. Choosing high-quality fixtures with elegant design elements and finishes such as brass, gold, or chrome, help to elevate the look of a space by becoming a statement piece in the room. Recessed, trim-less LED fixtures are also a must for a tailored, chic look,' says interior designer, James Stanley.
Charlie Bowles, director of Original BTC (opens in new tab), supports this further and says, 'natural materials with interesting patinas such as weathered bronze, copper and brass are the best choices as they're low maintenance and can age beautifully.'
Charles Bowles is a director at UK-based lighting brand, Original BTC, a family-run business founded in 1990. The brand supply beautiful lighting products across the world, with showrooms in London, Paris, New York & Taiwan.
3. Plenty of warm light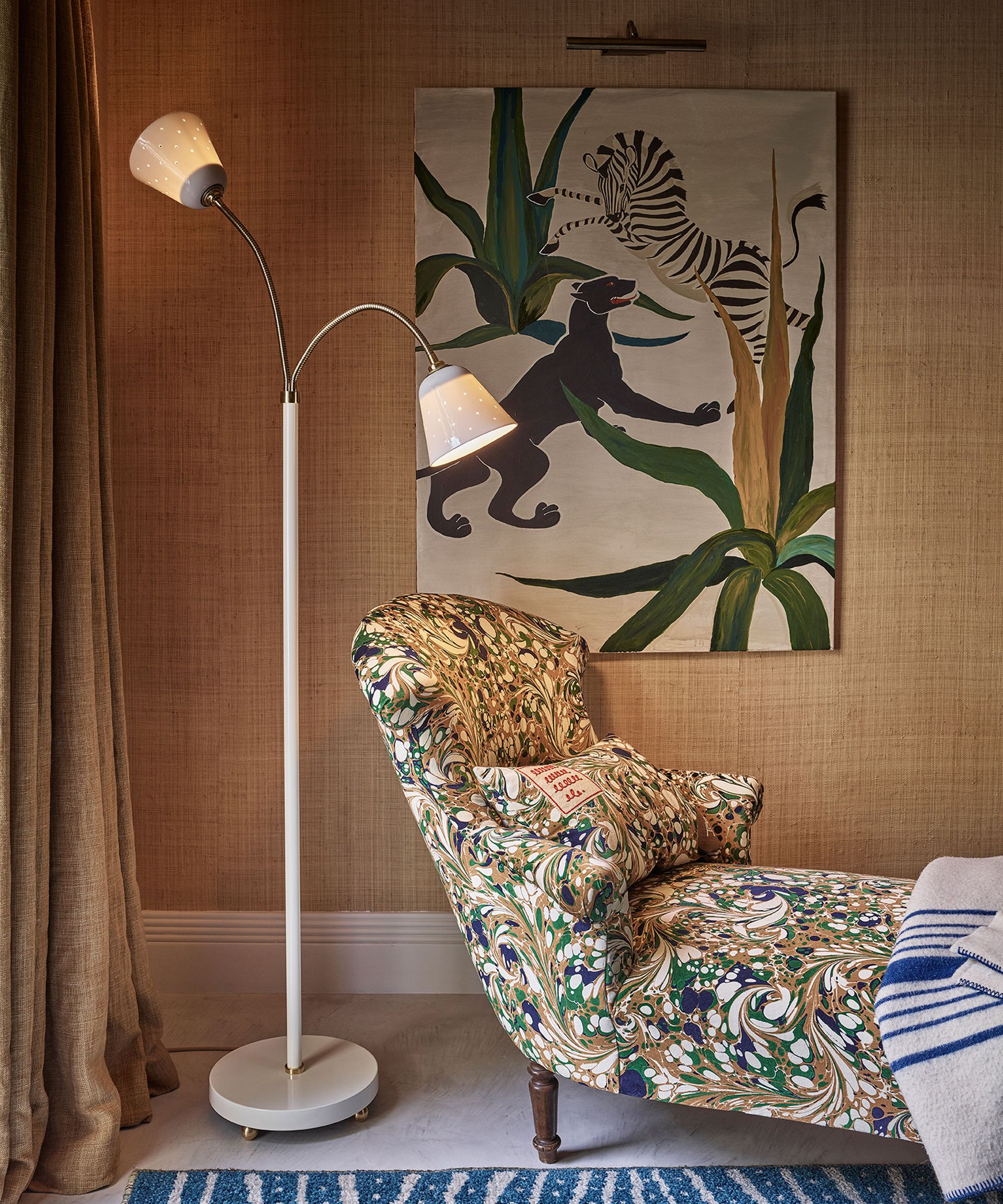 'The right color temperature can make a space feel cozy, welcoming, and elegant. Warm light bulbs provide soft, golden tones that create a relaxed and comfortable atmosphere. It is essential to avoid harsh, cool light, which can make a room feel sterile and uninviting,' says James Stanley.
Of course, there are some areas of the home, such as bathrooms and kitchens, that benefit from practical, bright white light, but as we have discussed, a mixture of multiple light sources is key, and warm lighting can help make a room feel instantly inviting, cozy and calm with the flick of a switch.
'Incorporating dimmer switches allows for greater control over the intensity of the light, making it easy to adjust the mood and ambiance depending on the occasion,' advises Reinis Butka.
For further advice and guidance, we explore lighting temperature basics in our dedicated feature.
4. Place decorative, inviting lighting in practical places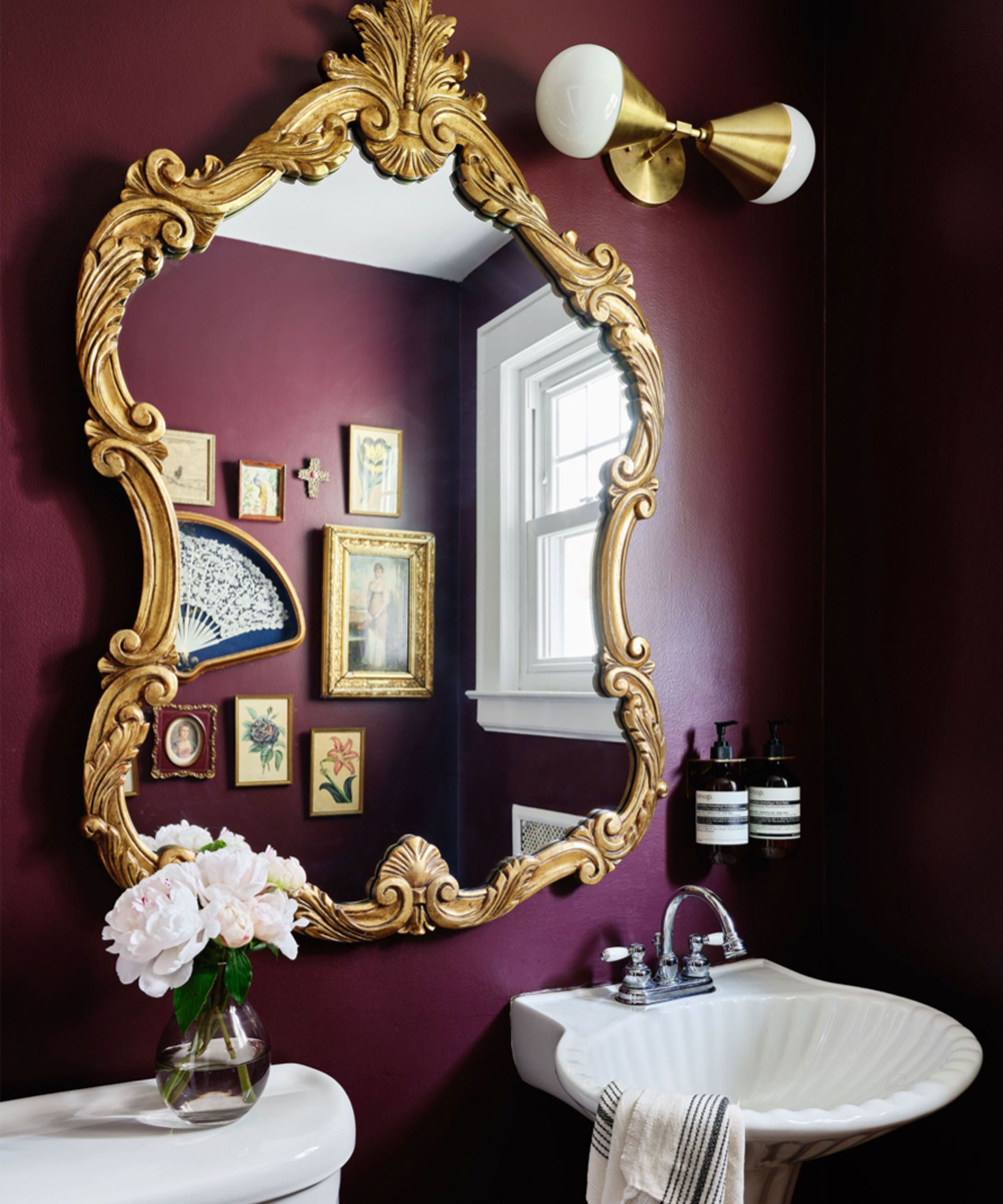 From beautiful bathroom chandelier ideas, to a set of stylish wall lights in a hallway or entryway, uplifting transitional and more practical areas of the home with luxurious lighting will establish a wonderfully chic and inviting space.
Scarlett Hampton, co-founder of lights&lamps (opens in new tab) explains, 'we have seen a great response to our bathroom lighting. People are becoming more adventurous in the design of their bathrooms and so designing lighting that complements those schemes and pushes the boundaries of what is 'normally' seen in these spaces is a trend that we will continue to fulfil.'
Along with Niki Wright, UK-based lighting expert, Scarlett Hampton, founded lights&lamps to bring innovative, design-led lighting solutions to the lighting market.
5. The perfect placement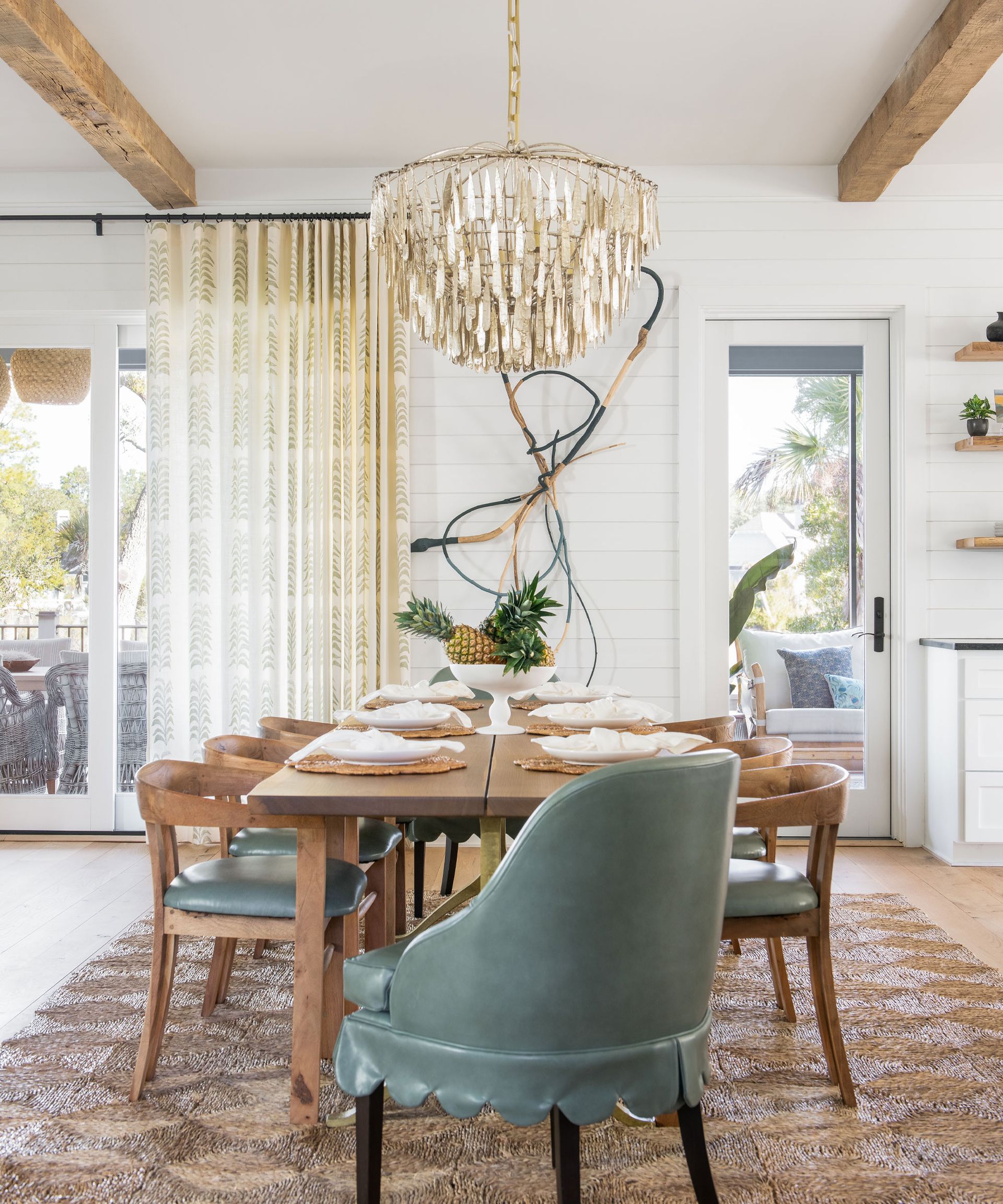 Whether it's a low hanging pendant light placed above a dining table for dining room lighting ideas, or a floor lamp positioned perfectly beside a sofa or armchair, creating a cozy reading nook, the thoughtful positioning of lighting across your home will only help you to use and enjoy your space in the best way possible.
'The right placement of light fixtures can make a room feel spacious, inviting, and elegant. The use of hidden lighting, such as under-cabinet lighting, can also provide a subtle touch of warmth and sophistication' says interior designer, James Stanley.
Shop our top lighting picks
FAQs
Which lights make your room the most cozy?
A layered lighting scheme that creates multiple pools of warming, inviting light will make a room feel incredibly cozy and calming.
Table lamps and floor lamps are often best for providing a softer more gentle lighting atmosphere, and are ideal for use in a bedroom or living room.
When deciding on which color temperature is best for a cozy feel, opt for a warm white between 2600K-3200K.
Other light sources such as pretty string lights and candles can also help to create a wonderfully inviting ambience.
---
'When it comes to making a home look expensive, lighting plays a crucial role in setting the tone and ambiance of a room. Lighting not only illuminates a space but also impacts the overall aesthetic and feel of a room,' says James Stanley.
A successful and luxurious lighting scheme should work hard to efficiently light up your home through an adaptable range of different light sources, as well as enrich your design scheme with further texture, color, shape and style.